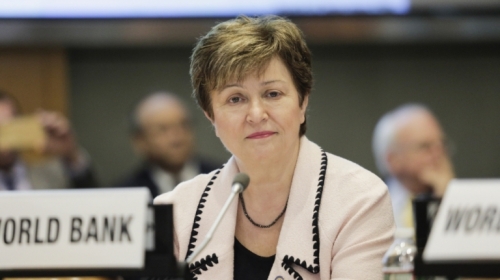 The news getting to us is that on Tuesday, The International Monetary Fund (IMF) approved a $3.4 billion emergency funding which was requested by the Nigerian government as an aid for minimizing the effect of the coronavirus pandemic on her economy. The approval was given by the executive board of the fund under the Rapid Financing Instrument to back the government's struggles to address the impact of the virus.
The effect of the pandemic, together with the drastic drop in crude oil prices at the international oil market, worsened the country's weaknesses, leading to a historic decline in growth and large financing needs.
The IMF said its financial support would enhance Nigerian economy.
The Deputy Managing Director and Acting Chair of the Executive Board, Mitsuhiro Furusawa, said on Tuesday:
The IMF remains closely engaged with the Nigerian authorities and stands ready to provide policy advice and further support, as needed.

The COVID-19 outbreak—magnified by the sharp fall in international oil prices and reduced global demand for oil products—is severely impacting economic activity in Nigeria.

These shocks have created large external and financing needs for 2020. Additional declines in crude oil prices and more protracted containment measures would seriously affect the real and financial sectors and strain the country's financing.